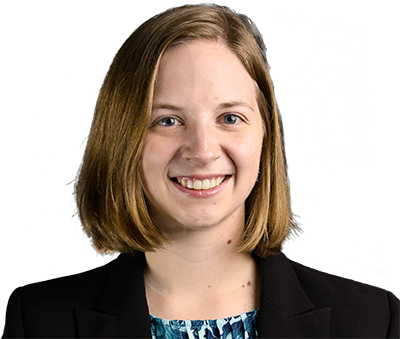 BIOMEDICAL & MECHANICAL ENGINEERING
Ms. Montgomery obtained a Master of Science Degree in Biomedical Engineering from Rose-Hulman Institute of Technology. She received her Bachelor of Science from Rose-Hulman in Biomedical and Mechanical Engineering with an emphasis in biomechanics. She contributes to product design in the areas of biomechanics, gross anatomy, mechanical design, and human factors. For her Master's thesis project entitled "Development and validation of an adjustable, robust hippotherapy simulator", she used her expertise in these disciplines to design, develop, prototype, and statistically validate an adjustable mechanical hippotherapy simulator to benefit persons with traumatic brain injury, autism and cerebral palsy (Patent pending in the US).
Working for Eli Lilly and Co., Ms. Montgomery created Good Manufacturing Practices (GMP) protocols for testing Class II medical devices and implemented testing methods for ISO 11608-1 testing. She executed statistical analysis using JMP software to determine the root cause of failures in testing. Ms. Montgomery also used full-factorial DOE methodology to determine the impact of material on device test results. At Wolf, she designed and developed a biofidelic, modular and frangible Anthropomorphic Test Device (ATD) to approximate human physical characteristics and injury mechanisms. She also has been instrumental in developing a device for performing emergency cricothyrotomy procedures. In addition to creating design concepts, she has developed and implemented FDA-compliant project management procedures in preparation to file a 510(k) submission for a Class II medical device.
Ms. Montgomery's work and educational experience gives her expertise in mechanical and electromechanical design, product development, biocompatibility, CAD modeling, software programming, mechatronics, controls engineering, instrumentation design, automated data collection, and statistical analysis.
She also contributes to forensic analysis with a special focus on injury causation and prevention, seat belt and child restraint investigations, determining injury potential and investigating pedestrian, motor vehicle and slip/trip/fall injuries. Through NHTSA's National Child Passenger Safety Training Program, she is certified as a Child Passenger Safety Technician who educates caregivers on correct selection, installation, and use of car seats, booster seats, and seat belts.
Additionally, by applying the laws of physics and mechanics to human performance, she can analyze the biomechanic feasibility of a reported incident. She has also performed occupant kinematic analysis, aiding in the determination of who was driving a vehicle at the time of the crash.
Ms. Montgomery is a Professional Engineer registered in both Indiana and Kentucky. She is a member of Ohio Traffic Accident Reconstruction Association (OTARA), the Human Factors and Ergonomics Society (HFES) and Society of Automotive Engineers (SAE) International. She is also a member of the Society of Women Engineers and currently serves as the President of the Biomedical Engineering Society (BMES) Industry Chapter of Indiana.