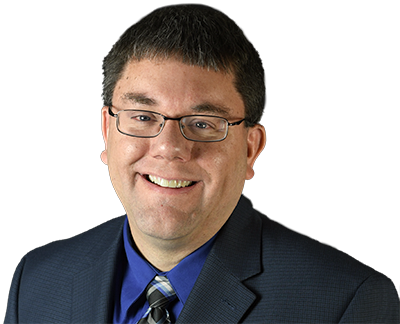 FIRE INVESTIGATION & CIVIL ENGINEERING
Mr. Harkness holds a Bachelor of Science degree in Engineering Science from Manchester College and a Bachelor of Science degree in Civil Engineering from Purdue University. He currently serves as a Lieutenant with the Indianapolis Fire Department, where he has worked since 2004. He is certified as a First Class Firefighter, an EMT-Basic, a Fire Investigator I and a Hazardous Materials Technician. Mr. Harkness has had his C.F.E.I. accreditation since 2012 and has been a registered professional engineer in Indiana since 1999. In 2018 he became a Certified Vehicle Fire Investigator, expanding his extensive knowledge base to the unique characteristics of vehicle fires.
In his previous position as a Project Fire Investigator at American Structurepoint, Inc., Mr. Harkness conducted fire origin and cause (O&C) investigations involving commercial and residential structures and vehicle fires per NFPA 921. He assisted in fire scene excavation and collection of evidence while following chain of custody protocols. Mr. Harkness has provided investigations for insurance companies, large energy companies, and attorneys. He provided reports summarizing the results of the investigation including fire damage diagramming and photographic documentation.
In addition to his skills as a fire investigator, he has extensive experience as a Project & Design Engineer in the field of water and wastewater engineering, including hydraulic analysis. He also has experience in water distribution evaluation and modeling, sanitary sewer system evaluation and modeling, design of infrastructure systems, and plan and specification preparation.
Mr. Harkness has utilized his expertise in water/wastewater engineering within the forensic field and has evaluated a cured-in-place pipe liner failure, water main failures, and water damage including determining the source within residential and commercial structures. Mr. Harkness has also investigated appliance failures, including water heaters.
At Wolf, Mr. Harkness performs investigations of fires and explosions in order to determine origin and cause. He evaluates potential product defects and/or product liability matters related to causation of fires. Using his extensive civil and sanitary engineering background, he provides forensic consulting and expert witness services regarding the mode of failure and/or failure analysis in the following areas: water and wastewater, hydraulics, regulatory and planning, operations and maintenance, and design and construction.