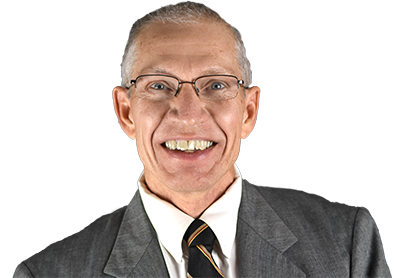 MECHANICAL ENGINEERING
Mr. Dickinson received his B.S. degree in Mechanical Engineering from Tri-State University in 1981 and is a registered Professional Engineer in Indiana, Ohio and Virginia.  He is also a member of the Society of Automotive Engineers and American Society of Mechanical Engineers.  Mr. Dickinson did mechanical and structural design for General Motors Indianapolis sheet metal stamping plant.  At the Naval Avionics center (NAC), he was responsible for designing, developing and manufacturing mechanical, electromechanical and optical test equipment.  At NAC, Mr. Dickinson managed two engineering groups for military systems used by the Department of Defense.
At Wolf, Mr. Dickinson is responsible for performing technical investigations, analysis, testing and applying engineering and physics to various incident situations including component failures, automotive accidents, industrial failures and analysis of walking/driving surfaces.  As a part of Wolf's Military and Commercial contracts team, Mr. Dickinson is responsible for mechanical design and testing of the various components and systems for Wolf's customers.
Mr. Dickinson assists with Indiana Science Olympiad judging and with Indiana Continuing Legal Education Foundation (ICLEF) playing the role of defense or plaintiff expert each year for the program.