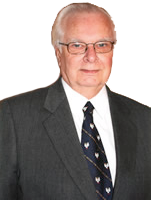 FIRE & EXPLOSION INVESTIGATION
Mr. Prendergast holds a Bachelor of Science degree in Industrial and Mechanical Engineering from the Illinois Institute of Technology. He has extensive experience in fire protection/suppression system design and failure, fire safe building design, fire prevention, hydraulics and chemistry of hazardous materials.
He currently teaches courses in fire science at the National Fire Academy and in Chicago area colleges. He is a registered professional engineer in Illinois. Mr. Prendergast is a member of the Society of Fire Protection Engineers and the Chairman of the Fire Services Liaison Committee, Chicago Chapter.
He has a vast array of publications and presentations spanning more than three decades of expertise.