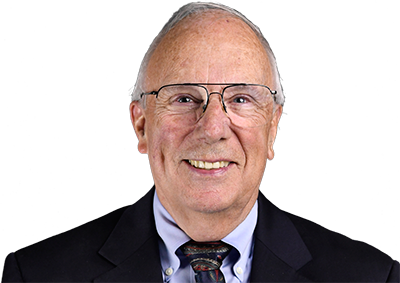 PHYSICS
Mr. Sobek holds a degree in Physics from Thiel College and has additional training at UCLA and Purdue University.  His professional experience includes twenty years with the U.S. Department of Navy designing guidance systems to control the dynamic flight performance of missiles.  He was one of the three co-inventors of the precision electro-optical guidance system used on the Navy's Tomahawk cruise missile.
Mr. Sobek began doing accident reconstruction with Wolf Technical Services, Inc. in 1978.  Mr. Sobek's specific areas of expertise include optics, human vision and visibility, optical system design, photogrammetry, photographic image enhancement and mechanical dynamics.  His experience in computer programming and missile flight dynamics is directly applicable to the analysis of vehicular motion and accident reconstruction.
Mr. Sobek is a member of the Optical Society of America, National Association of Railroad Safety Consultants and Investigators (NARSCI) and the Michigan Association of Traffic Accident Investigators (MATAI).  He is a registered Professional Engineer in the State of Indiana. He has appeared in state, federal and Canadian courts over 100 times, representing plaintiffs and defendants in civil matters and prosecutors and defendants in criminal matters.  In addition, he has participated in mock trials for the American Board of Trial Advocates (ABOTA), playing the roles of both plaintiff and defense experts.
Mr. Sobek currently teaches classes and seminars in physics, lighting, optics and visibility to attorneys, forensic engineers, law enforcement officers and other forensic investigators through Clearly Visible Presentations, LLC. Past presentations have included:
· Principles of Optics, Lighting and Visibility
· Investigating Low-Light Conditions Pedestrian Strikes
· Principles of Digital Photography
· Photometry, the Science of Measuring Light
· Principles of Headlights
· Reflectivity and Today's Headlights
· Low-Light Long-Exposure Photography