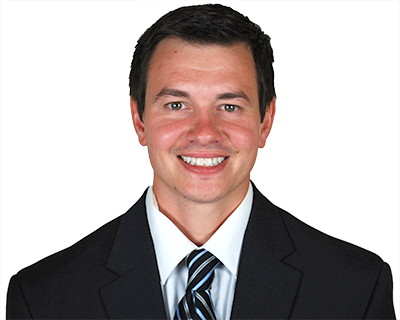 MECHANICAL ENGINEERING
Mr. Waters received his Bachelor of Science Degree in Mechanical Engineering from Rose-Hulman Institute of Technology with a Minor in Economics. His experience includes mobile equipment design, Finite Element Analysis (FEA), Design for Manufacturing (DFM), noise abatement, hydraulic and electromechanical design. Mr. Waters' background comprises product development and failure analysis with Original Equipment Manufacturers (OEMs) in the fields of Agriculture, Off-Road Machinery, and On-Road Vehicles.
With his background in mechanics and vehicle systems, he performs accident reconstruction investigations, focusing on automobiles, agricultural vehicles, recreational vehicles, heavy vehicles and tractor trailers. He also investigates vehicle component and systems failures, auto repair service and reliability issues, and performs vehicle data extraction and analysis. He analyzes product defects and failures as well as noise attenuation issues.
He contributes to Wolf's product development in the areas of project management as well as mechanical, electro-mechanical, pneumatic, and hydraulic design. He performs materials selection, CAD/3D modeling, Finite Element Analysis (FEA), and Design for Manufacturing (DFM) tasks.