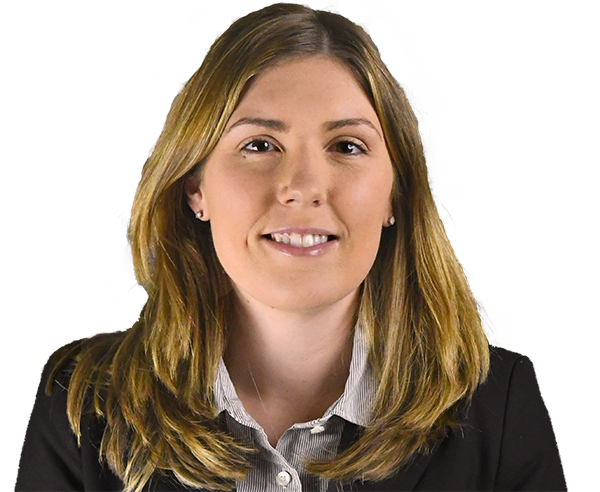 OPTICAL & MECHANICAL ENGINEERING
Ms. Ellis holds a Master of Science degree in Optical Engineering and a Bachelor of Science degree in Mechanical Engineering from Rose Hulman Institute of Technology. She contributes to product design in the areas of project management, regulatory management, simulation and analysis, validation and materials selection. She was involved in the design and testing of an energy absorbing seat and extraction system for the US Army, and a self-adjusting tether system for US Navy aircrew. She was key to developing a new technology for reducing glare near the Sun to aid in daylight satellite tracking operations for the US Air Force. She also established a testing facility for evaluating the light output of various lighting devices. While at Valeo, she gained experience in the optical field designing optical systems for exterior automotive lighting through the full product development cycle.
Additionally, she worked at the Center for Applied Optics Studies in the Ultrashort Pulse Laser Laboratory where she performed complex research within a newly developing field to advance the understanding of Ultrashort pulse laser and material interactions. While working at the center, she published her Master's Thesis entitled "Evolution of Surface Structures via Ultrashort Pulse Processing." After 2 years, she became a Material Effects Team Supervisor where she oversaw the day-to-day operation and maintenance of the Ultrashort pulse laser and lab, with the additional responsibility of designing and engineering apparatuses for lab-related projects.
Because of her background in both optics and mechanics, she assists the forensic team with accident reconstruction and analysis of incidents occurring in circumstances of reduced visibility. Automotive applications include cars, trucks, trains, motorcycles, bicycles, pedestrians and watercraft. She is certified in the download and analysis of electronic data recorders in both passenger cars and heavy vehicles. She performs visibility and conspicuity analysis, focusing on aspects of human vision, scene content, sources of natural and artificial illumination, and visual contrast that are applicable to detection and identification of hazards. Other applications include interior and exterior lighting assessment in areas such as parking lots, darkened restaurants, lounges, stairwells and railroad yards. Ms. Ellis is a Professional Engineer registered in both Indiana and Kentucky.